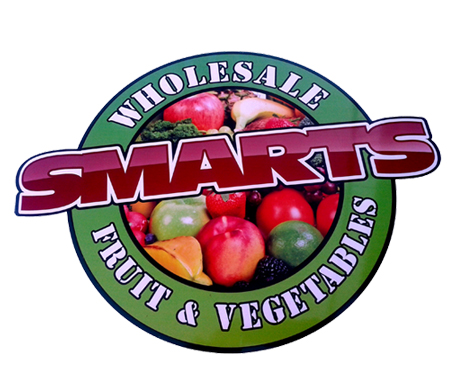 Welcome to Smarts Wholesale. established in Filey over 4 generations. We have built up a phenomenal reputation in the supply of high quality fresh fruit and vegetables.
Today the business has a vast customer portfolio supplying independent hotels, nursing homes, cafes and restaurants through to larger hotels and also schools and colleges. We remain committed to working with our customers and go that extra mile to provide them a 5 star service and is now recognised as one of Yorkshire's largest wholesale depots. In 2011 Ralph Smart handed the business down to his son Tom, whilst helping him push the business forward.
The extensive range of fruit and vegetables are sourced from a network of suppliers from across the UK. We now stock a range of dairy products. Please visit our daily page for further information on what we can do for you.
Recently we have been accredited by STS Solutions in regards to Food Safety as well as Health & Safety so you can be assured that our passion for ensuring customers receive the highest quality produce is combined with external audits shows we are working to a high standard. All our staff have received a certified qualification in regards to Food Safety for Manufacturing.
Please note that smartswholesale.co.uk is redundant and not under our ownership. Thank you.
-----------------------------------------------------------------------------------
Smarts Wholesale, 8-12 Union Street, Filey, YO14 9DZ
Telephone: 01723 512024
Fax: 01723 514151
Email: smartswholesalefiley@outlook.com